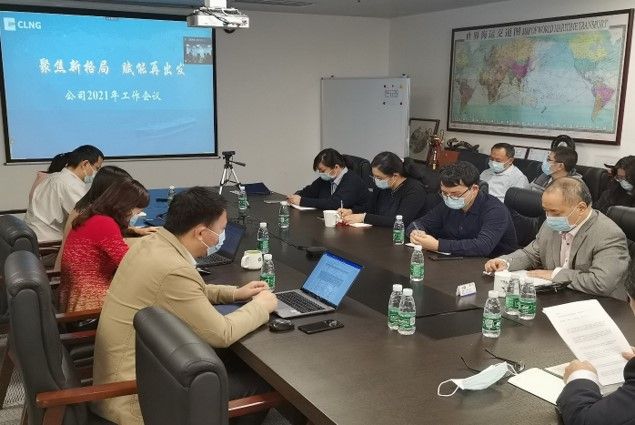 CLNG holds annual work conference

Date:2021-01-29
On January 28th 2021,CLNG 2021 annual work conference was held, Chen Ping, General Manager of CLNG, Xu Jianping, Deputy General Manager of CLNG, conveyed the instructions of COSCO Shipping Energy Transportation work conference and China Merchants Group work conference. Chen Ping made CLNG work report.
In 2020, CLNG conscientiously implemented covid-19 prevention and control measures with zero infected cases on shore and ship, successfully fulfilled the annual production target, independently participated tender of international LNG transportation project, all the ships maintained safe and steady operation.
Chen Ping pointed out that in 2020,under the leadership of CLNG Board, with unremitting efforts of all staff, CLNG satisfactorily achieved the target set at the beginning of 2020. In 2021, under the premise of preventing and controlling covid-19, CLNG will proactively respond to shareholders' energy strategic development requirements, prioritize safety production, grasp the driving force of reform and innovation, devote to the development of LNG transportation projects, build the core competitiveness of LNG business, improve corporate governance, strengthen in-depth cooperation with key customers, implement the two-wheel drive of LNG ship investment and operation, start again to achieve high-quality development.