Through years of development, CLNG has become a domestic leading and an important international LNG shipping player, with an investment of eight LNG transportation projects consisting of 34 LNG vessels of which 22 carriers are under operation. We have extensive international LNG shipping operation experience, mainly in LNG vessel investment, management and supervision, and provide accounting, budgeting, fund management service as well as secretarial and administrative services for 15 SPVs.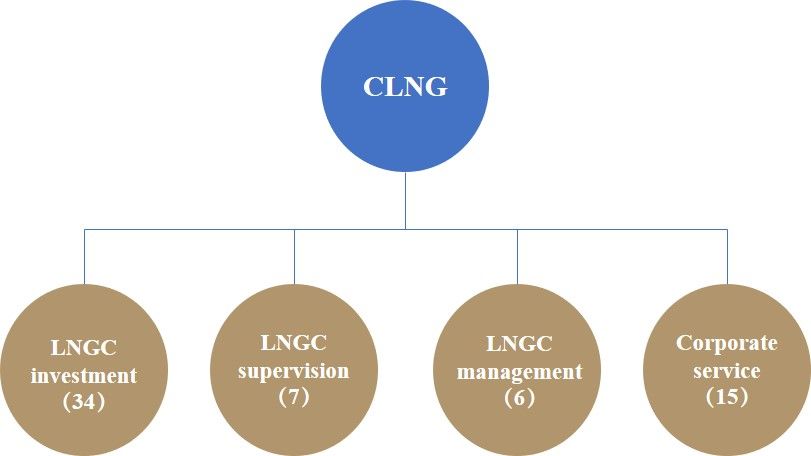 LNG Ship Investment
CLNG is a professional LNG ship investment platform under COSCO Shipping Group and China Merchants Group. So far, it has invested a total of 34 LNG carriers (including 11 Arc7 LNG carriers). CLNG will continue to devote to the development of new LNG projects under the guidance and support of shareholders.

LNG Ship Management
CLSICO is china's first specialized LNG ship management Company. As CLNG's ship management arm, CLSICO are managing the first 7 LNG carriers built in China. CLSICO tasks to operate LNG ships to the highest international standards while supports the development of the LNG industry in China.

LNG Ship Supervision
CLNG has abundant LNG ship supervision experience. The technical team initially worked with STASCO on supervision of 5 Membrane type LNG carriers and independently conducted the supervision of 1 Membrane type LNG carrier. In addition, it cooperated with international supervision team and closely followed up the supervision for the shipbuilding of Arc7 LNG carriers.

LNG SPV Services
CLNG provides corporate services( including accounting, budgeting, fund management, administrative and insurance arrangement) for 15 SPVs and financing service for 6 SPVs.