New Year's Greeting-2022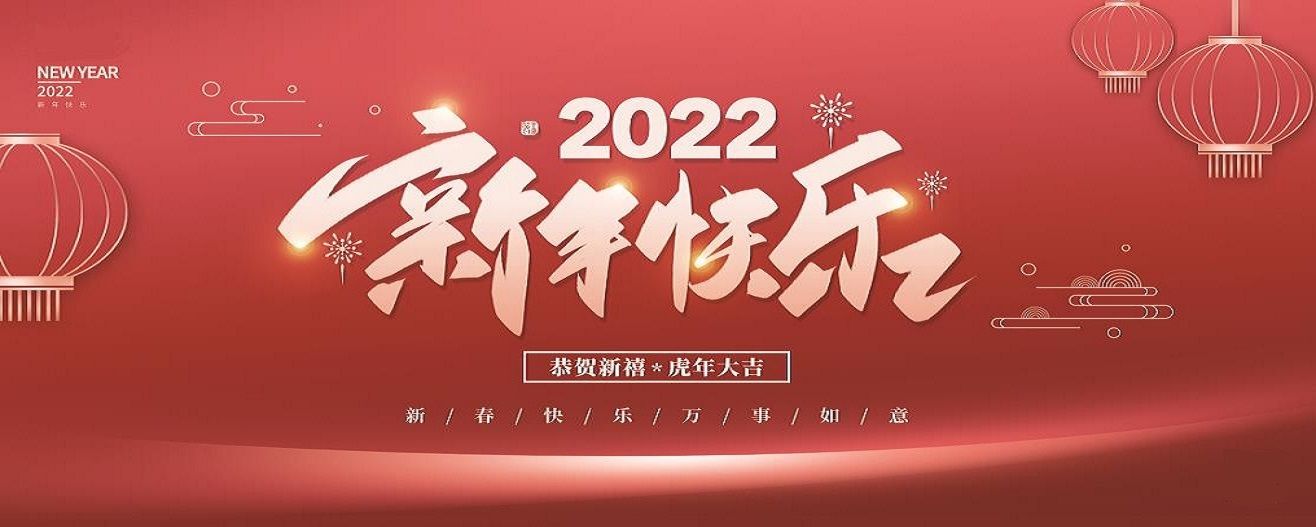 Time flies. On the occasion of saying goodbye to 2021 and welcoming 2022, on behalf of CLNG leadership team, I would like to extend my sincere greetings and best wishes to all ship &shore employees and your families. Under the correct guidance and strong support of the board of directors, guided by China's dual-circulation development paradigm and carbon goals (net zero efforts), CLNG has grasped the golden opportunity of accelerated development of LNG industry, strictly prevented and controlled the risk of epidemic, proactively participated in the bidding competition of international and domestic LNG transportation projects, focused on the safe operation of existing 21 LNG vessels, achieved the annual profit target and continued to fulfill its important mission as the investment platform of LNG transportation projects for shareholders.
In 2021, CLNG's 21 LNG vessels completed a total of 301 voyages with cargo volume of over 21 million tons and turnover of over 70 billion tons nautical miles, achieving net profit attributable to the parent company of over US$130 million, net assets of over US$800 million and a return on net assets of over 20%. In 2021, CLNG's safety production remained stable. The safety and stability of self-operated 6 ships were competitive benchmarked with international industry standard, Min Lu reached 4500 days LTI free record.
As covid-19 continuing to be a threat worldwide, CLNG strictly implemented epidemic prevention and control measures, with all employees and self-operated vessels "zero infection", focusing on the development of new projects, with participation in bidding of several LNG projects, and closely following up the progress of Sinopec, Shenzhen Gas, Guangzhou Gas and Guangdong Energy LNG projects.
In 2021, through unremitting efforts, we have basically achieved the goal of drydocking 6 self-operated ships in domestic dockyard. Dapeng Moon and Min Rong were successfully drydocked at Yiulian Dockyard, with drydocking quality greatly improved and the cost as well as repairing period reasonably reduced. Dapeng Sun successfully completed the first night voyage, which improved the efficiency of vessel operation. Three vessels of PU project were respectively implemented 2.5 years IWS, saving a total of USD 5.4 million docking cost creating a win-win situation for both Charterers and Owners. By overcoming tremendous difficulties, CLNG has properly resolved the hire deduction dispute for 3 Arc 7 vessels to minimize the loss of Owners.
In the past year, CLNG spent great efforts on management improvement to ensure high-quality development. Managing enterprise by adhering strictly to the rule of law and promoting compliance construction, adhering to regulations and optimizing workflow, adhering to the quality internal control system and preventing operation risks, adhering to the digitalization drive and ensuring the safety of network information, adhering to cultural integration and enhancing soft power.
In 2021, we took effective steps in the long-term development and layout, continuously improving market resilience and enhancing our core competitiveness.
2022 is a key year for CLNG to vigorously promote reform and further development. We will firmly implement the spirit of the Sixth Plenary Session of the 19th CPC Central Committee, persevere in regular epidemic prevention and control work, devote to the operation of existing ships and development of new projects in parallel to achieve high-quality development. We will continue improving all ships' operation efficiency to avoid off-hire cases and effectively control the operating costs, targeting better safety and production record. We will steadily push the bidding progress of several LNG projects, aiming to make breakthroughs in new project development. On the basis of getting better insight in the LNG business planning and layout of state-owned oil majors and local gas companies, we aim to build a community of interests with customers and partners to achieve win-win development. In addition, we will further improve compliance management, deepen the reform of 3 systems, foster digital culture, to promote our stable and long-term development.
If you have faith in your heart, you can go far, and if you keep going, the future will be promising. In 2022, We must integrate ourselves into the new development paradigm, identify our position and advantages, and continue to deliver our value. In the new year, under the correct leadership of the board of directors, all employees should aim high, forge ahead, focus on value creation and strive to build CLNG into a globally competitive LNG shipping company.
Finally, I wish all staff and your family members a happy and healthy New Year!