New Year's Greeting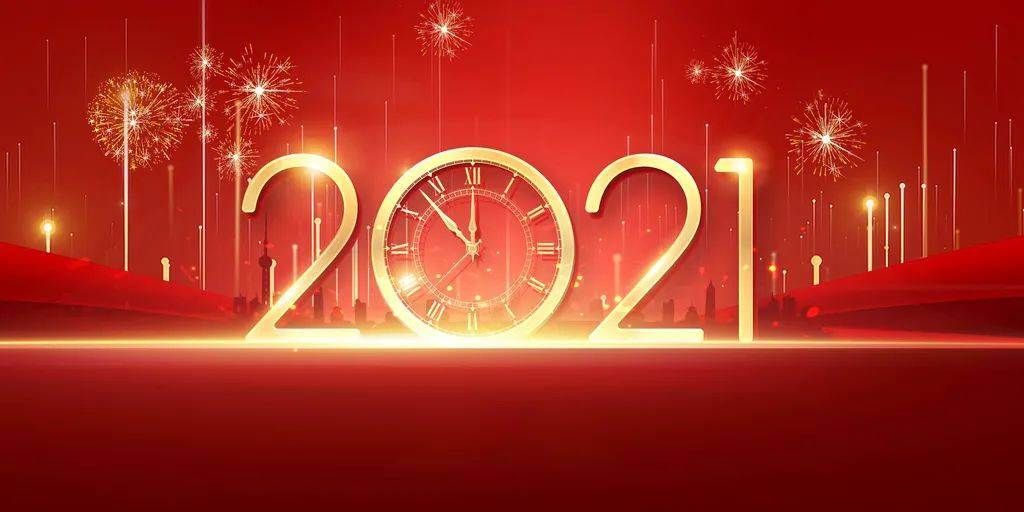 Time flies. We ushered in a new year. On this occasion of renewal, on behalf of CLNG leadership team, I would like to extend my sincere greetings to all CLNG staff, CLSICO staff and all the crew members.
In 2020, in the face of the intensification of Sino-US trade war, the outbreak of the Covid-19 and the severe damage of global trade economy, under the leadership of the board of directors and with combined efforts of all employees, CLNG fully implemented shareholder's energy development strategy and adhered to the principle of vigorously developing new LNG transportation projects, persisted in reform and innovation, focused on epidemic prevention and safety production. The overall safety production is stable with operation profit reached a new high.
In the past year, CLNG's 21 LNG ships completed a total of 319 voyages with cargo volume of more than 22 million tons, representing a year-on-year increase of more than 10%; the economic profit reached a new high, CLNG's net assets exceeded 700 million US dollars, and the net profit attributable to the parent company exceeded 130 million U.S. dollars, representing a year-on-year increase of nearly 40%, safety production has achieved good results from time to time, self-managed Dapeng Star reached 4000 days LTI free record, the performance of 6 CLSICO managed ships remained competitive among international LNG shipping industry.
This year, in the face of the global impact caused by the epidemic, CLNG adhered to the principle of strictness, implemented varying epidemic prevention and control measures, under the premise of ensuring ships' safety production, prudently carried out crew shifts by overcoming various difficulties. Up to now, we realized zero infection on ship and shore. We solidly promote compliance operation and achieve a smooth transition between Shenzhen and Hong Kong, strive to promote the development of new projects, i.e., participating in the international bid of Mozambique and PETRONAS LNG project, strengthening cooperation with existing partners, analyzing the economy and feasibility of the acquisition of certain TK conventional LNG ships, closely following the progress of Arctic 2, Qatar and GCL-Poly project.
With joint efforts of relevant parties, we have successfully achieved the goal of dry-docking three ships of Guangdong LNG project in the domestic shipyard. Dapeng Sun successfully completed the 12.5-year dry-docking in Yiulian Dockyard with proved quality. The PU Project ships smoothly implemented 2.5-year IWS with extra income created for the Owner. We properly grasped the timing and successfully implemented swap for the fifth ship of TC project.
In 2020, we proactively responded to shareholder requirements, guided by comprehensive risk management, continuously strengthened risk control system and enhanced key risk prevention and control. We attached great importance to management improvement with the introduction of OKR and establishment of performance management system. We continued to promote the construction of information systems to ensure network and data security, basically built digital archives and realized informatization of HR management, comprehensively promoted the construction of corporate regulatory framework and improve the internal control management; Shenzhen Yuanshang Party Branch and CLNG Hong Kong Party Branch forged ahead, insisting on party building and strengthening; focused on construction of corporate culture by holding various cultural networking activities for all employees.
2021 is the first year of the 14th Five-Year Plan. In the face of the normalization of epidemic prevention and control , the new phase of domestic and international dual cycles, we will continue persevere in the normalization of epidemic prevention and control, aim to achieve new record in safety production, strive for management and operation improvement, continue to uphold the business philosophy of "specialization, marketization, and internationalization", and work harder to become a globally competitive gas transportation service provider.
In 2021, CLNG will seize the golden opportunity of accelerated development of natural gas, focus on LNG ship transportation, expand LNG transportation industry chain, and promote the upgrading of business structure; continue to devote to the development of new LNG projects with emphasis on CNOOC Artic 2 Conventional LNG Project, Qatar Project etc.; enhance the cooperation with the key customer CNOOC and set up a joint work team, participate in CNOOC's construction and layout of LNG "Resource Pool" and "Transportation Pool", promote Shen Hai to drydock at Yiulian Dockyard.
In 2021, CLNG will continue to improve internal control management, enhance corporate regulations construction and management, improve corporate governance, establish and improve the supervision mechanism of subordinate ship management company and ships, strengthen OKR management and implement all-staff performance evaluation; promote IT projects application and enrich corporate culture.
2021 is a crucial year for the company to make breakthroughs. We will closely rely on the leadership of the board, take the development of new projects as the driving force, continue to strictly implement the epidemic prevention and control measures, focus on continuous improvement of corporate management, and strive to achieve overall optimization of management and operation as soon as possible.
Finally, I wish all employees and your families a happy new year, good health and happiness.